The recent WhatsApp 2.12.44 update has a great improvements in the material interface of the application with few nice animations. A day before, WhatsApp is among the non-material app in my phone, but now it has become one of the best looking material design application. The notification bar now changes according to the color of WhatsApp, which make the application transculent.
Along with a complete material design, there are many other changes in this update. Like when you click on the profile of any contact then you will a nice Lollipop type animation in the profile picture. Along with this, the sub menus in the attachment icon has also been completely redesigned and animated. The chat boxes has become somewhat rounded around the corners and now are more sleek and clean.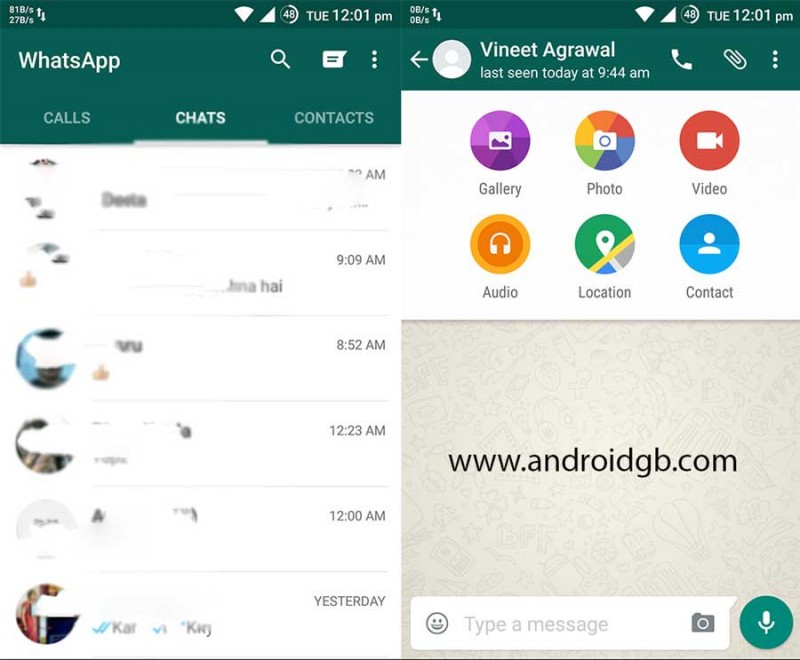 Along with the above spotted visual changes there are many under the hood changes that improves the performance of WhatsApp and fixes the bugs from previous versions. If you want to try out this updated version of WhatsApp then you can download the APK file from the download link given below.