Facebook has launched a new application for android and iOS devices, named as Riff. It is simple application that create a 20 second video and share it with your friends. As expected you need a Facebook account to log in Riff.
The homepage of the application shows the featured videos from all over the world. The interface of the application is very simple and you just have to press the "plus" button to start recording your video.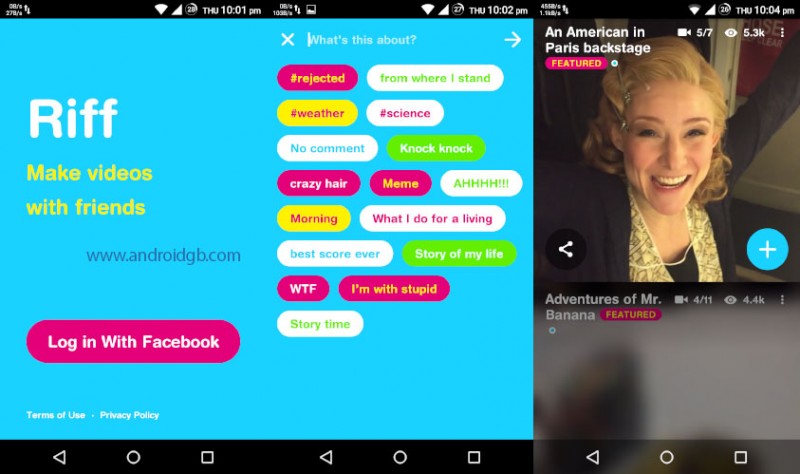 You can caption your video with hash tags. The concept of Riff is very cool and soon we will see millions of users enjoying sharing their 20 second videos with their friends and family. If you have a Facebook account then you can upload a video in Riff and it will be available for world but only your friends can add to it, and likewise the friends of friends can also add to your video, in this way it becomes a long going chain.
How Riff works
Log in with Facebook to see videos by friends on Riff
Start a video you want people to add to
Browse Riff for videos you want to add your own clip to
Get inspired by checking out videos the Riff team has featured
Share the videos you start, add to, or find on Riff with friends!
You can download Riff either from Google Play Store or can also download the Riff APK file directly from the links provided below.
Download Riff 1.0 APK by Facebook
Download Riff via Google Play Store