December 2016 Update: Clash of Clans winter update sneak peeks has released by the supercell, brings some new balance changes and features in this December update. The update introduced new Town Hall attack levels, add new events button, Clashmas gift share with people and many more balance changes. The update has brought many other balance changes in the game that are mentioned below.
Clash of Clans is a strategy multiplayer online game which is developed by Supercell in 2012. The game was initially released for iOS platform and after that in 2013 on Google Play store. It is one of the most popular game for iOS and Android platform and if you played this game so you that it is very addictive. The game revolves around action and builds to fortify or protect your base. Now we have included the latest APK file of Clash of Clans, it has been directly extracted from Google Play store so you can download APK file for Android from the link provided below.
Download Clash of Clans APK (Latest Update)
File Name: clash-of-clans-87092.apk
Game Name: Clash of Clans
Version: 8.709.2
File Size: 61.62 MB
Updated: December 19, 2016
Download Clash of Clans APK for Adnroid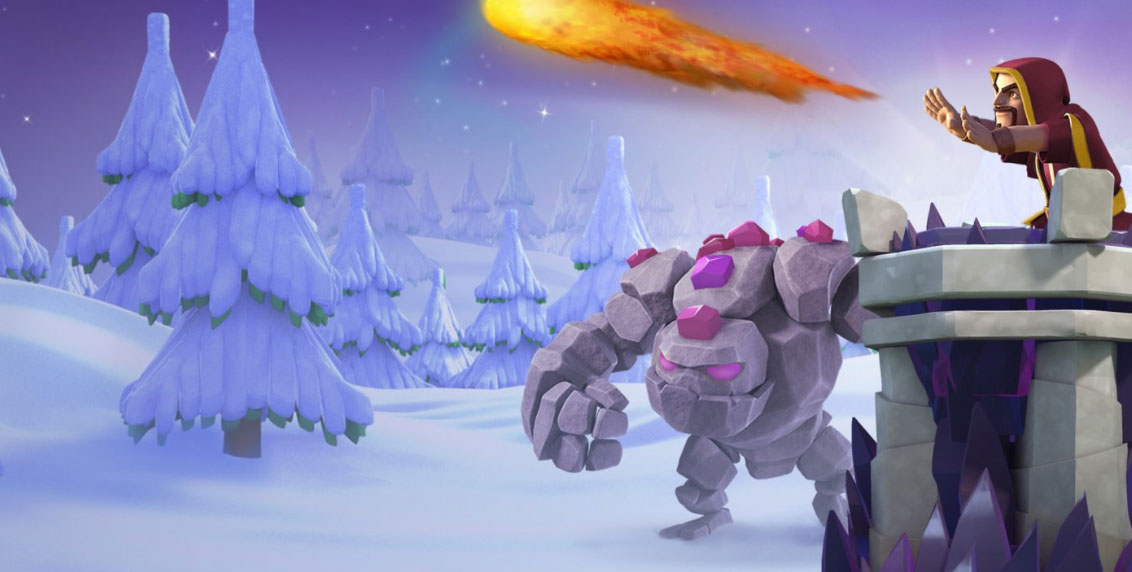 The new update has brought the following features in the game:-
Introduced New Town Hall 11 Attacks where Barbarian King will be levelled to 45 as well as Archer Queen.
In Town Hall 11, Clan Castle can be reached level 7, and Golem can be upgraded to Level 6.
Hog Rider can reach to level 7 and the Poison Spell will be levelled to 5 and its radius has been slightly increased.
Witches now have damage and hitpoints have been increased.
Wizard Tower level 9 can now be unlocked at Town Hall 10 instead of (TH 11).
P.E.K.K.A attack speeds have been increased as well as Dragon attack speed but DPS is unchanged.
Balloons can now attack sooner after reaching their target.
In Town Hall 11 wall level to 12 max 50 pieces.
Clan Mail cooldown can be reduced from 12hours to 1hours and new 15m and 30m options for Friendly War challenges.
Discount has upgraded for time or cost: Barbarian King levels 31-40, Archer Queen levels 26-40, Wall levels 10-11, Wizard Tower levels 3-9, Clan Castle levels 5-6, Hog Rider and Golem for all levels.
Clash of Clans APK file has been directly extracted from Google Play store so you can download untouched and unmodified APK file from the link provided above. To get latest updates on Clash of Clans and other games of Supercell, stay tuned with us and follow us on social media sites.